Hair Masks For Gym Wrecked Hair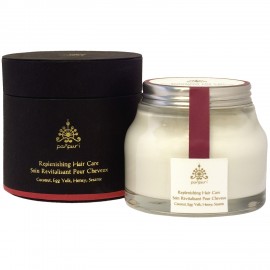 Constant washing and styling in the locker room can play havoc with your hair. If your hair is looking frizzy, feeling crispy, or catches your fingers when you run your hands through your locks, it's time to give your hair some TLC and apply a mask.
Kerastase Masque Chromo Captive
Kerastase might be a little more expensive than your average hair product, but it's worth the money. Thanks to its rich texture, you don't have to use as much, but it will still work wonders on your hair. Great for coloured locks too.
Dhs220, professional hair salons.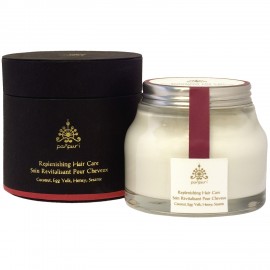 Panpuri Come Clean Replenishing Hair Treatment
Cindy Crawford is said to swear by this hair mask made with coconut, egg yolk, honey and sesame. And if this super says it's erm super, well that's good enough for us. Word is a single application of this soothing formula will help restore strength and elasticity and shine to your hair.
Dhs154, amazon.com
Davines Su/Pak Nourishing Replenishing Mask
Triathletes are going to love this miracle goo in a tube. Aimed at combating sun, sea and chlorine-filled pools, this nourishing buy that's packed with almond butter is a must-have for girls who spend 95% of their time in Lycra.
Dhs97, hair salons
Dove Intensive Repair Treatment Mask
Comes packed with proteins to strengthen the fibres in your hair, and has moisturizing serums to keep your locks looking healthy too.
Approx Dhs32, supermarkets
Matrix Biolage
Uses antioxidant acai berry and ingredient-of-the moment argan oil to leave your locks feeling and looking softer. Love the fuss-free pump-action bottle too.
Dhs69, supermarkets
0