Cooking Classes That Help You Slim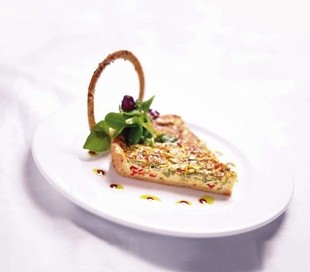 If you want to create some healthy dishes in the kitchen, take some tips from the top…
Balance Cooking School
Chefs from Carluccios, Mango Tree and Ushna show you how to whip up healthy dishes at this purpose-built cooking school at Oasis Mall. Students line up behind their benches and watch the chefs demo the dishes before they start creating their own concoctions. If you end up eating too much, you can always burn off some calories in Fitness First next door. Priced Dhs250 each class. Call (04) 384 7010 to book.
Nobu
Learn to cook like the master himself… Join the chefs at Nobu to create an omega-3 filled sushi feast. Once you've worked out how to do a California Roll or two, your daily packed lunch will never be the same again. Priced Dhs1,250 (includes a three-course lunch). Call (04) 426 0760 to book.
Madinat Jumeirah
The Madinat's wellbeing food guru, Chef Gabi, is now running cooking classes. Sessions include power foods to help you kickstart your energy levels, a festive menu that won't help you pile on the kg, and healthy favourites for family and friends. Call (04) 366 6730 to book.
Table 9
While the chefs at Table 9 might not be calorie counting the dishes, Nick and Scott will teach you how to make healthy nutritious meals at home. In the Chicken Class for example, you could learn how to quarter a chicken, make chicken stock and cook a curry. As well as the chicken class, they also offer pasta, fish, bread and chocolate too. Priced Dhs495 per class. Visit table9dubai.com for more details.
0