Workouts For Gym Hating Girls
Hey, it's okay… you're among friends. Yes, if you'd rather spend the evening paying off your credit card bills than go to the gym, we think we've found the perfect workout for you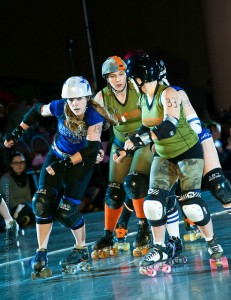 #1 WORKOUT FOR GYM HATING GIRLS
ROLLERDERBY
Rollerderby has hit Dubai. So channel Drew Barrymore, pull on your skates and bring it! You take part in teams of five and to put it briefly, you either try and score, or you join a pack and block someone else from scoring as you skate around the oval track. Each session aka "jam" lasts for two minutes. Trust us, that's all you need. From Dhs30 a session.
Visit www.dubairollerderby.com for more details.
SWEAT IT: Burns 690 calories per hour.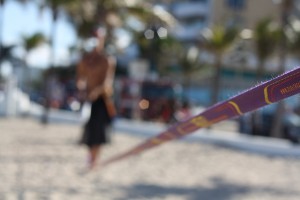 #2 WORKOUT FOR GYM HATING GIRLS
SLACKLINING
You need very little to try this sport – just a slackline and a pair of trees. Adventure HQ ran a workshop for the sport recently, but after trying it we can say that all you really need to do it after making sure everything is secure, is to get on it and stay on it. Sounds simple? It is until you start to move. By walking along this simple strap you improve your balance, engage your core and work your legs. Find slacklines at your local DIY store.
SWEAT IT: Burns 200 calories per hour.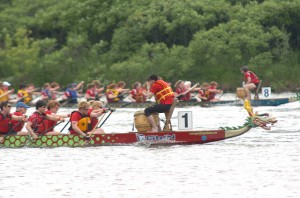 #3 WORKOUT FOR GYM HATING GIRLS
DRAGONBOATING
While the rest of the UAE might be still catching some zzzs, close to 16 dragonboat teams are taking to the water for a workout. As well as being a great social activity, be under no illusion, it's a tough workout too. Dragonboat races take the form of sprints, so until you cross the finishing line you're giving your core, arms and legs a serious workout. Visit www.dubaidragonboat.com for more details.
SWEAT IT: Burns up to 348 calories per hour (strenuous paddling).
0