Are You The Next Lorna Jane Model?
Move aside Miranda, Gisele and Adriana… Make way for restaurant supervisor Casey Short and retail assistant Lainey McIntyre! International fitness brand Lorna Jane has chosen regular girls to feature in its latest advertising campaign. The two women have become Active Living Advocates for the brand and these sporty sisters are now encouraging other women to get into shape.
But what's even better news is that this marks the launch of a two-month campaign where they are looking for yet more fit and fantastic women to inspire others.  So if you want to put the Middle East on the map, share a shot of yourself living an active life on instagram and hashtag #lornajane, and you could soon be starring on the brand's blog. 

One thing Lorna Jane can be sure of is that these models will get out of bed – they've got their workouts to do!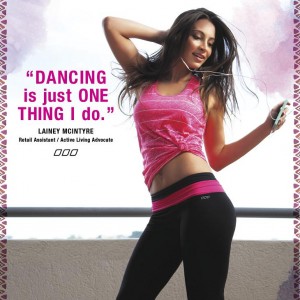 0