5 Scrubs For Girls Who Sweat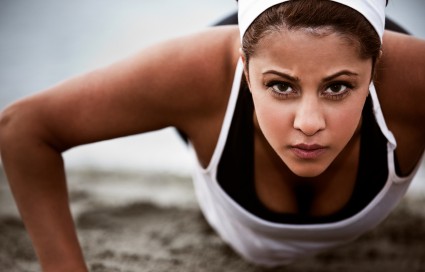 Your body may be loving your butt-kicking workout, but a sweaty session in the sunshine plays havoc with your skin. Put one of these scrubs in your beauty cabinet to make sure that your skin feels as energised as you do
Natura Bisse C+C Vitamin Scrub
This citrus-scented gel helps energise your skin and leaves it glowing.  Just slick it on, no need to massage it in otherwise you might find it a touch too rough. The sign of a good product is when you're running your fingernail around the bottom trying to scrape out the last piece – which is what we did when we had the version in the tub. Hey, don't judge us – once you try it, you will too.
Approx USD59.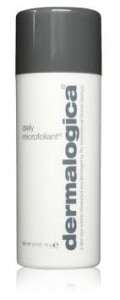 Dermalogica DailyMicrofoliant
This rice-based powder is perfect for all skin types. After cleansing, sprinkle some on to your wet hands to create a paste and then smooth this on to your skin. It will slough off all those dead skin cells and leave your skin feeling smooth and looking brighter. Even women who prefer to use a cream exfoliator will be willing to change once they see the end result.
USD52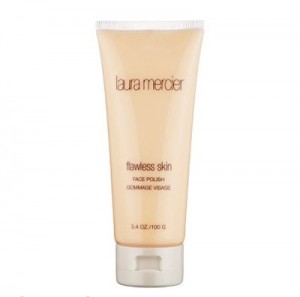 Laura Mercier Flawless Skin Face Polish
Micro beads help exfoliate your skin and leave it Instagram Selfie ready. This is a gentle exfoliator so it can be used daily. Although testers have said that you need to be gentle with it, you don't need to do the scrubbing with it, as it will do it for you.
USD30
Clinique Exfoliating Scrub
This scrub is loved by beauty bloggers the world over. And no surprise as it leaves your skin looking polished, smoother and brighter.
USD26.99
Soap & Glory
This fresh minty scented scrub is said to be the perfect AM kickstart. The smooth spheres that pop as you massage it in provide a mini microbrasion for a fraction of the price. An inexpensive way to keep those clogged pores at bay.
USD16
0