Cool Kit For Hot Days
When the temperature is rising there's no need to panic. Just slip on these super cool buys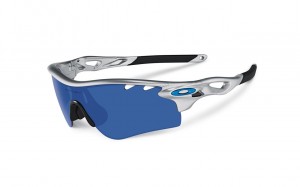 THE NO SLIP SUNNIES
Oakley Radarlock Sunglasses
It has lenses that you can switch to suit the sun's rays and Unobtainium earsocks that increase grip when you sweat.
Around USD274

THE TEE THAT COOLS AS YOU SWEAT
Columbia Omnifreeze Tank
Makes hot bodies cool. As soon as you start to sweat, small bubbles rise in the material helping air flow around your body.




THE SHOES WITH 360 VENTILATION
Adidas Climacool Shoes
These babies come with 360 degrees of ventilation. The sockliner is perforated, the midsole lets air circulate and the 3D upper keeps you cool.
Around USD80.
0