5 Beat The Heat Beauty Tips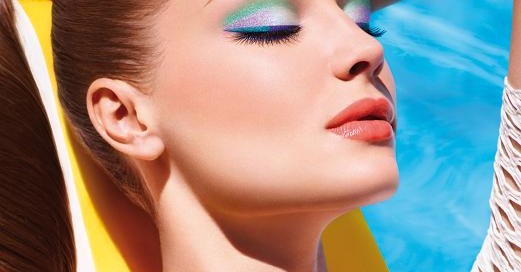 Want to look good for that gym selfie or dashing between meetings in the heat? We asked owner of www.the-beauty-factor.com and Flywheel Dubai instructor Melanie Penny for some stay-put make-up tips
1. PRIME, PRIME, PRIME... A good make-up base is essential to ensure that make-up stays put during a hard workout. Brands like Smashbox, Urban Decay and Benefit have amazing mattifying primers that provide extra lasting power to your make-up. I love Urban Decay's Eyeshadow Primer Potion (around USD18, Sephora) and Smashbox Photo Finish Color Correcting Primer (USD38, www.smashbox.com).
2. USE BB CREAMS The greatest invention ever! Provides coverage, sun protection and vitamins for the skin. Clarins Skin Perfecting Cream (around USD70, beauty stores) is my favourite because it is non-oily and really lasts, even during a hard spin session.
3. SLICK ON WATERPROOF MASCARA. A good waterproof mascara is a must during the summer and a cardio session. Apply one coat, then wait to dry, then apply another coat for hours of wear. I am currently using Max Factor's Waterproof Mascara (around USD7, beauty stores) which is excellent.
4. MAKE A FRIEND OF DRY SHAMPOO.  If you don't have time to wash and blowdry your hair after your gym session, dry hair shampoo is an instant lifesaver for a quick refresh. Batiste has great travel-size dry shampoos you can pop into your gym bag (around USD3.50, from Boots and amazon.com).
5. CARRY A FACIAL MIST SPRAY. Facial mists keep the skin hydrated when you feel hot and sweaty and can also help to ensure make-up lasts longer. An Evian Facial Spray will cool your skin, leave you feeling refreshed and won't take up much room in your gym bag (USD12, Sephora).
0