Healthy Cooking Swaps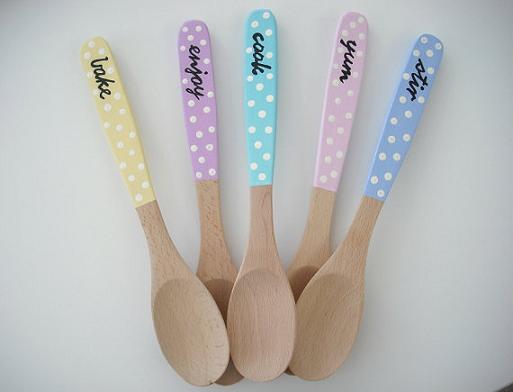 Dietitian Nadine Tayara from The Right Bite Nutrition Centre shows us how to give our recipes a healthy makeover
SWAP  White pasta
FOR Brown rice pasta
You don't have to ditch pasta from your diet, you can just switch it for a healthier version. Choose pasta made from brown rice to add some healthy whole grains to your diet. Not only is it rich in insoluble fibres that help in preventing constipation, but it is also a good choice for those who have a gluten or wheat sensitivity and still want a pasta fix.
SWAP Tortillas
FOR Lettuce leaves
If you want to give your tortillas a healthy upgrade, you can switch them for wholewheat flour or corn tortillas – or use a fresh lettuce leaf.  You will still get the crunch you love, but now your dish is low in carbs and packed with folate (vitamin B) too.
SWAP Potato
FOR Sweet potato
As the sweet potato proves not all spuds were created equal. Sweet potatoes not only are a good source of fibre, but they have a lower glycemic index than regular white potatoes so it makes them a better alternative for people with diabetes. And if that's not enough, they also contain vitamin C, potassium and vitamin B6, which is good for heart health.
SWAP Mayonnaise
FOR Yogurt
Want a healthier version to your creamy salad dressing or sandwich spread with less fat and calories? Then why not skip on the mayonnaise and try plain, low fat or fat-free yogurt for a change? Packed with calcium and protein, yogurt is easily digested and absorbed by our bodies and may play a role in colon health as it contains the good bacteria that helps keep our gut healthy.
SWAP White rice
FOR Quinoa
While brown rice can be a good carbohydrate choice, another wholesome alternative to serve with your favourite dishes is quinoa. Known as a super food, quinoa contains all nine essential amino acids making it a complete protein source. This nutty tasting food is lower in fat, is a good source of fibre and makes a great alternative for people who are gluten intolerant.
SWAP Pizza dough
FOR Wholegrain pita bread
Give your pizza a healthy boost by swapping regular dough for a wholegrain pita bread. It will increase your fibre intake and make you feel more full. For an even lighter pizza, top your pita with homemade tomato sauce, your favourite grilled vegetables and just a sprinkle of light mozzarella cheese.
Right Bite is a nutrition and catering service that delivers healthy menus of your choice straight to your doorstep. See www.right-bite.com. If you are fasting, check out the Iftar Package Promotion for only Dhs79 per day. Offer ends 25 July 2013. 
Main pic: Wooden spoons from www.etsy.com
0