Boost Your Mood Without Chocolate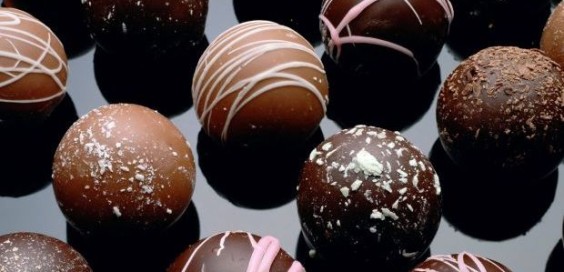 You don't need to turn to a selection box to find your happy place. Sports psychologist Melanie Schlatter suggests five calorie-free ways that you can boost your mood in an instant
FIND YOUR FAVOURITES
Just been told that you need to work the weekend? Click open your emails. Have a special folder in your email inbox dedicated to the helpful or kind emails that people have sent you — and look through it regularly. Or look at your 'Favourites' on Twitter. These quick and accessible resources enable us to feel supported, motivated, cherished and loved – potent remedies for boosting our mood.
MAKE A LIST
Write a list of at least 20 things you are grateful for at this very moment. A gratitude diary is a powerful way of dislodging yourself from the rut of negative emotions — it enables you to quickly shift your focus to the positive things occurring in your life right now. These are the things we most often forget when we are stressed or depressed.
LISTEN TO YOUR JAM
Plug in and listen to your most favourite uplifting and energetic songs. Listening to music (and singing!) have both been shown to reduce stress hormone levels — exactly what you need at the end of a long day or week.
MAKE A CHANGE
Do something that you don't normally do — have a bubble bath, meditate,  take a stroll in your lunch hour, watch a funny movie, play games, or dedicate an afternoon to volunteering for a charity. Getting physically or mentally engaged in a fun or worthwhile activity gives you time out from the daily routine and enables you to gain clarity and perspective on things that may have been troubling you beforehand.
SPRITZ ON A SCENT
Reminisce with the help of your favourite scents. Spray your favourite perfume or aftershave into the air, or burn a candle, some oud, incense, or an essential oil. Scents have a powerful link to our brain and emotions — we can immediately be transported back through time to wonderful occasions, people, and happy memories.
Contact Melanie at www.healthpsychuae.com/
0