Nutritionist's Shopping List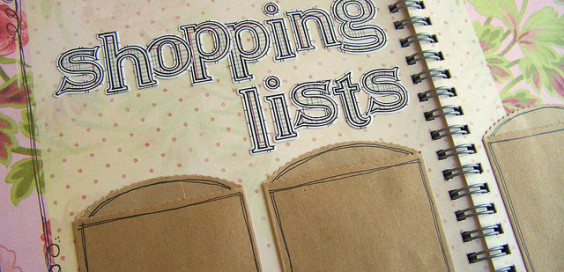 Roohi Hamlani, nutritionist and owner of Fitness and Food (www.fitnessandfood.ae) shares her favourite grocery-list picks
Shopping at your local supermarket can become a whole lot easier if you have a few 'healthy-headline' staples that you can interchange. Here are a few of my favourite nutrition-packed buys…
Fruits And Veggies
Cruciferous (broccoli, Brussels sprouts, cauliflower) and dark leafy greens (kale, spinach) – They are potent weapons against cancer and will have a transformational impact on your overall health.
Berries (all kinds) – Nature's super fruit: use frozen ones for better value.
Avocados – They contain a range of vital nutrients in addition to fibre and healthy fats which when eaten in moderation, actually help the body burn through stored fat, decrease inflammation and lower cholesterol levels.
Grains and Beans
Brown rice, quinoa, and oats (steel cut or large flake) – Real whole grains make for better carbs, namely they release sugar slowly and won't mess with your energy levels. They are also higher in fibre and will help keep you fuller for longer.
Canned or dried, beans and lentils – These protein-rich plant foods, which are both nutritious and delicious make satisfying soups and stews. Black beans, chickpeas, and pinto beans have a particularly rich nutrient profile.
Nuts And Seeds
Unsalted and unroasted nuts – especially walnuts – These go-to snacks are high in omega 3's and great for heart health (although watch your portion sizes as they are high in calories).
Flax and chia seeds – They may be small, but they pack a powerful nutritional punch. Not only are they high in fibre and rich in plant-based omega-3 fatty acids, but they can contribute to lowering blood glucose and cholesterol. A great addition to smoothies, cereals, soup, stir-fries and salads.
Miscellaneous 
Ready-made guacamole, salsa, and hummus without additives and preservatives – Use as healthy sandwich fillers or dips.
 Dark chocolate (over 70 per cent cacao) – A good-for-you sweet fix.
Fitness and Food is a company that focuses on employee health and wellbeing. To find out more visit www.fitnessandfood.ae
0