Where PTs Eat Out In Dubai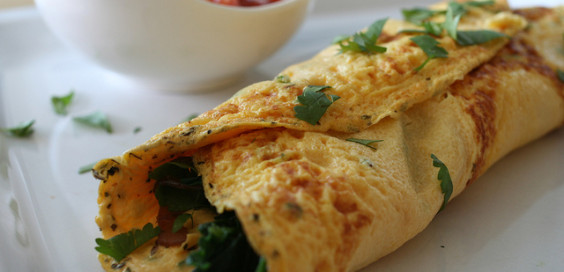 Our favourite PTs and yogis reveal where they like to fuel up in DXB
Bert's Café, Greens
Loved by: Noura El-Imam, www.yogalatesblissindubai.com
Why I like it: The menu has really improved and I appreciate the fact that they don't drown their food in oil to offer "flavour", but instead stick to real foods and interest by using a range of healthy ingredients.
What I order: It offers the best egg white omelette in town crammed with healthy spinach, mushrooms, smoked salmon (if you wish to pack more protein in there) and as very little oil as possible used in the omelette. The tuna nicoise salad is also delicious. Not your typical can of tuna on a bed of flimsy lettuce, but instead, healthy real tuna grilled steak with fresh boiled potatoes and beans and a fantastic mustard-lemon dressing. The grilled salmon fillet with sliced green apple and fennel drizzled with yogurt is also extremely healthy, delicious and filling.
Heat Café
Loved by: Cindy Louise Moxon
I love Heat Café on Jumeira Beach Road. The lunch menu is quite basic, but those watching their nutrition could eat there even if preparing for competition.
What I order: I like their protein pancakes and they have lots of healthy muffins too.
Lime Tree
Love by: Kim at Urban Yoga
I gravitate towards Lime Tree for their salads
What I order: I love quinoa and hearty veggies like squash. Always so tasty!
The Farm
Loved by: Noura El-Garem
Why I like it: Surrounded by lush botanical gardens, it's a nice place to go to get away from the city's hustle and bustle. Relaxing, contemporary, organic, healthy food choices. A nice little getaway.
What I order: Arugula, fennel and feta cheese salad. And a must-try is that gluten-free chocolate delight topped with ice cream.
Follow Noura's fashion and fitness blog at http://dolcediamantedolce.com
1