New UAE Fitness Collabs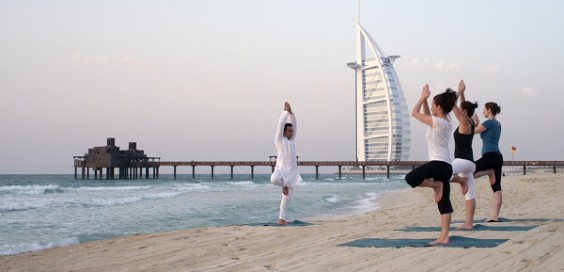 Talise Spa and Detox Delight are the latest UAE brands to join together to create the ultimate healthy living package. Well, they do say that two heads are better than one…
The luxury five-star Talise Spa has joined with Detox Delight to launch the Spring Cleanse Retreat, an exclusive four-week detox programme at its luxurious resort.
The four week programme includes two full-body wellness scans and two medical consultation by Talise Spa Medical Director Dr Elisabeth Makk, plus a five day juice plan, two detoxifying body treatments (which boost lymphatic drainage), eight infrared sauna sessions to sooth muscles, plus eight yoga sessions, and one full moon yoga class on the pristine sandy beach of Madinat Jumeirah.
Priced Dhs3,990 per person, the offer includes use of the spa's private pool and steam room, plus unlimited daily yoga and tai chi classes too. The February Spring Cleanse Retreat begins on 2 February and runs for four
weeks. The March Spring Cleanse Retreat begins on 2 March, 2014. For more details see www.jumeirah.com/mjspringcleanse
Other UAE Fitness Collabs…
Inner Fight and Engine Health & Fitness
Performance coaches Inner Fight joined with the purpose-built Jumeirah gym to create a showstopping facility. Now that's what we call one great WOD. To find out more visit www.innerfight.com
Essentially and Ignite Fitness & Wellness
Juice company Essentially has joined up with Ignite Fitness and Wellness to launch The Kick Starter, a 21-day programme that includes a juice cleanse, personal training, lymphatic massage and even a photo shoot that captures all your hard work. Priced Dhs2,500. See https://www.facebook.com/EssentiallyUAE for more details.
0