Chocolate – Your Secret Workout Fuel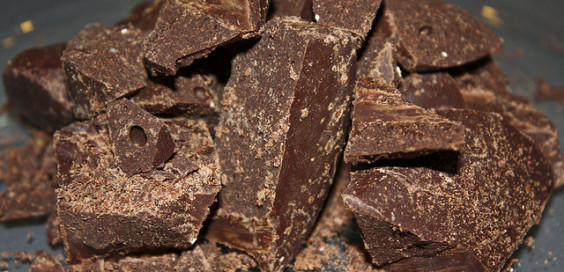 Power up your workout with these cacao recipes from nutritionist Pauliina Salmenhaara of www.rawinsideout.com
Staying in shape usually means avoiding chocolate, but nutritionist Pauliina Salmenaara says this isn't always the case. Raw cacao is said to have benefits both pre- and post-workout for athletes.
The chemicals found in cacao help increase serotonin levels in the brain. These happy hormones help improves your mood and combat depression. On top of this it sports other superfood qualities and contains many important vitamins and essential minerals including magnesium, calcium, zinc and iron. And this sweet treat contains protein, fibre and an array of B-vitamins.
As a stimulant, it does not have quite as strong an effect as caffeine, but nevertheless awakens the central nervous system, relaxes smooth muscles, and dilates blood vessels, giving the body a boost of energy.
YOUR PRE-WORKOUT RECIPE
Power Up: Cacao not only increases energy and endurance, but supports bone health and improves circulation.
2 cups coconut water
2 tbsp. raw cacao powder
1 tbsp hemp seeds
1 tsp maca powder
1 tsp cinnamon
To sweeten: a sprinkling of stevia powder or up to 1 tbsp xylitol or up to 1TBSP coconut nectar
For a further superfood boost, add 1 tsp to 1 tbsp of Multivitamineral Green or other green powder to your drink. Start with small quantities and work your way up.
Combine ingredients in a blender and pour in a carry-along drink cup, to sip on your way to your workout. The choice of coconut water makes it lighter than a nut milk, which I find a better option before working out.
YOUR POST WORKOUT RECIPE
Power Up: Taken 45 minutes after your workout, raw cacao not only boosts your body with nutrients, but helps ease inflamed muscles and aids with muscle repair.
2 cups coconut water or nut milk or a combo
2 tbsp raw cacao powder
1 frozen banana (peel and cut into chunks to freeze overnight)
½ cup frozen strawberries
1 tbsp ground flaxseed
To sweeten: a sprinkling of stevia powder or up to 1 tbsp xylitol or up to 1 tbsp coconut nectar
Prepare and pre-pack this before your workout, so that it is ready to enjoy as soon as you are finished exercising. The nut milk makes the drink creamier and "heavier", and those extra fats of the nut milk may be exactly what your body craves after exercising. Bananas also contribute bulk to this drink, making it a filling option post exercise.
0