5 Reasons Why Women Should Try Powerlifting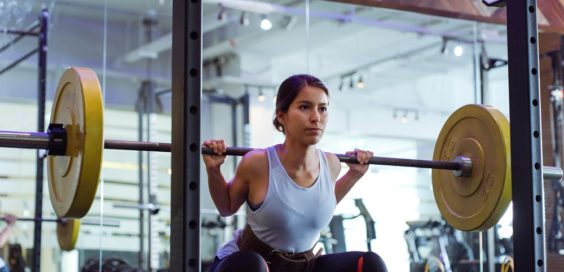 If you think that powerlifting is just for the guys, think again. Five regular women from Dubai are now training hard to take part in the Desert Barbell Powerlift 5.0 Warehouse Gym on 21 September 2018. The Strength Squad's coach Eloy Rodriguez reveals why every woman will want to pump weights
IT HELPS YOU OVERCOME OBSTACLES
The sport of getting strong requires you to regularly overcome new challenges and achieve new feats. Through the accomplishment of each endeavour your potential for managing challenges increases exponentially, suddenly the small problems in life are no longer scary.
IT WILL FIT YOUR SCHEDULE
The act of getting strong merely requires for you to turn up and give the simple movements everything you have that day. You are no longer constricted to refines of a trainer, or a class schedule or a gym franchise; it's you, your friends and the challenge you are going to overcome that day.
IT'S A FULL BODY WORKOUT
You might be lifting weights with your arms, but every inch of your body will be joining in with the workout. Your legs and butt will also be helping you drive those weights sky high.
IT BUILDS CONFIDENCE
The knowledge of being able to lift weights that most of peers will give you a sense of confidence and power that carries into your life. There is no better feeling than knowing that you can out lift most of the men at the gym.
IT HELPS YOUR POSTURE 
The basis of a great powerlifting workout is good posture. Your glutes and hamstrings will help you stand strong and proud and you will also work on your shoulder alignment, which helps combat the passive dropped shoulder and head posture that can be created by a sedentary lifestyle.
Main image: Nardo Franco, restaurant owner
1