Train Like An Olympic Athlete in Dubai
You don't need to fly to the IMG Academy in the US or Loughborough University in the UK – the latest sports science technology can now be found on our shores…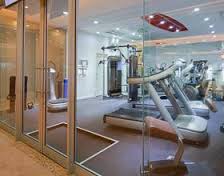 ALTITUDE CHAMBER
THE ATHLETE: Michael Phelps
THE RESULTS: You step into a room, which features regular gym equipment and low oxygen hypoxic air. You do a regular 90-minute workout in this technologically advanced gym and the team monitors your blood oxygen levels and heart rate throughout. The thin air makes your body work a lot harder to push oxygen around your body. This helps prepare you for mountain climbing and running, and when you compete at sea level you feel like superwoman.
THE VENUE: Talise Fitness, Mina A Salam. Group training sessions from Dhs400 per person. Call (04) 406 8534 to book.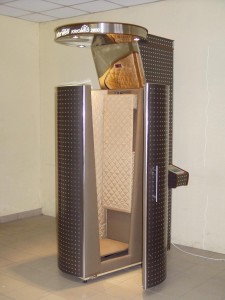 CRYO CHAMBER
THE ATHLETE: Mo Farah
THE RESULTS: If you want to boost your recovery post-workout, take a tip from double Olympic medallist Mo Farah and soothe those muscles in a cryo chamber. You spend just three minutes in this mini freezer that uses blasts of nitrogen to take the temperature in the chamber down to -150C. As your skin's temperature drops, your endorphins go into overdrive and send blood to the surface to increase healing time and aid pain relief.
THE VENUE: Cryo Clinic, Emirates Towers (show above). Opens this summer. Packages from Dhs275. See www.facebook.com/CRYOHealth for more details.
VO2 Max Testing
THE ATHLETE: Victoria Pendleton
THE RESULTS: Olympic cyclists and runners will step onto a bike or treadmill to carry out a VO2 Max test. You place a mask over your face and as you work out, experts will measure how much oxygen is getting to your muscles. The average person sends 50 per cent, while top athletes will come in at 80 to 90 per cent. When coaches are given this information they will then make changes to training schedules to strengthen your circulatory system and increase your VO2 max level. As one trainer said the fittest athletes don't always win medals, but they will always have a critical advantage.
THE VENUE: Up And Running, Al Wasl Road. Visit www.upandrunningdubai.com.
0